"Inception," directed by Christopher Nolan and released in 2010, is a mind-bending science fiction film that has garnered widespread acclaim for its complex narrative, stunning visuals, and thought-provoking themes. Inception is a masterpiece that deserves to be watched multiple times to appreciate its brilliance and depth. It is a movie that will stay with you long after it ends. It is one of the best movies of the 21st century and a must-see for anyone who loves science fiction, action, or just great storytelling. We give it 5 stars out of 5.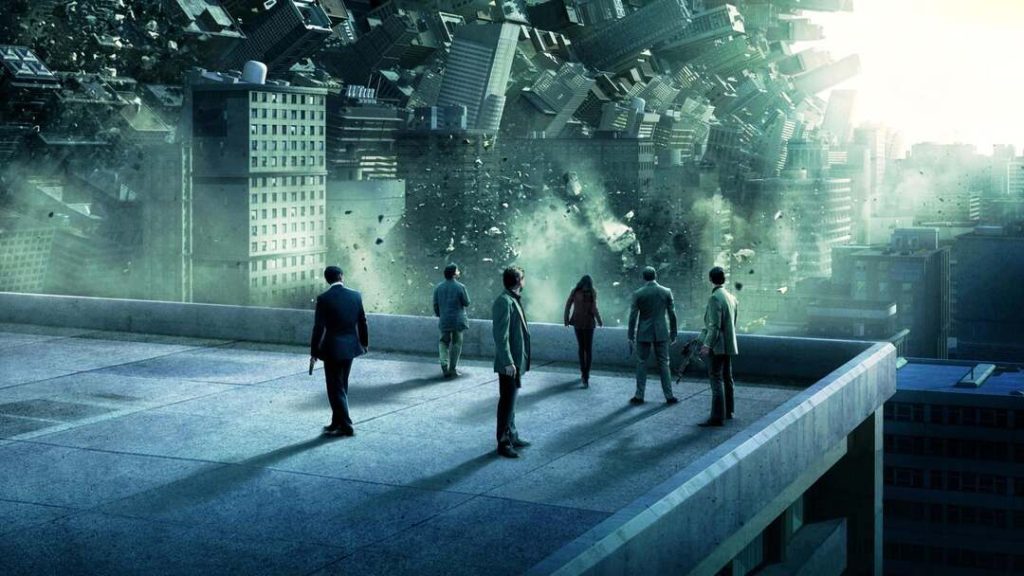 Plot: "Inception" follows the story of Dom Cobb (Leonardo DiCaprio), a skilled thief who specializes in entering people's dreams to steal their deepest secrets. Cobb is offered a chance to clear his criminal record and reunite with his family if he successfully completes an inception – the act of planting an idea into someone's mind rather than stealing one. The film delves into Cobb's emotional turmoil, haunted by memories of his wife Mal (Marion Cotillard) and the complexity of navigating the dream world. As Cobb assembles a team of skilled individuals, each with their own expertise, the audience is taken on a journey through layers of dreams within dreams, blurring the lines between reality and illusion.
Visuals and Direction: Christopher Nolan is known for his skill in creating visually stunning and intellectually stimulating films, and "Inception" is no exception. The dream sequences are beautifully realized with imaginative and breathtaking landscapes that seamlessly shift from one reality to another. The meticulous attention to detail in designing these dreamscape environments adds a sense of awe to the film. Nolan's direction keeps the viewer engaged and challenged, constantly questioning what is real and what is fabricated.
Performances: The cast delivers strong performances across the board. Leonardo DiCaprio brings depth and intensity to his role as Dom Cobb, conveying the character's emotional struggles and determination. The supporting cast, including Joseph Gordon-Levitt, Ellen Page, Tom Hardy, Ken Watanabe, and Cillian Murphy, all contribute to the film's success with their performances, adding layers to the dynamics of the team and their interactions within the dream world.
Themes and Philosophical Depth: Beyond its intricate plot, "Inception" explores profound themes such as the nature of reality, the power of the subconscious mind, and the implications of manipulating memories and perceptions. The concept of dreams within dreams raises questions about the fragility of perception and the potential consequences of blurring the boundaries between what is real and what is imagined.
Pacing and Complexity: While the complexity of the narrative is one of the film's strengths, it can also be a potential drawback for some viewers. The intricacies of the multiple dream layers and the rules governing them might require close attention and multiple viewings to fully grasp. Some viewers might find the film's non-linear structure and densely packed information overwhelming.
Conclusion: "Inception" is a cinematic marvel that challenges its audience both intellectually and emotionally. Christopher Nolan's visionary direction, coupled with a strong ensemble cast, results in a thought-provoking exploration of the mind's potential and the consequences of tampering with reality. Its blend of science fiction, action, and psychological drama has solidified its place as a modern classic in the realm of science fiction cinema.
Ultimately, "Inception" rewards viewers who are willing to immerse themselves in its intricate narrative, offering a unique and captivating cinematic experience that lingers long after the credits roll.