As one of the seasoned names gracing this year's Cannes Film Festival, legendary director Martin Scorsese has just made an impressive debut with his new work, "Killers of the Flower Moon."
Receiving a standing ovation lasting 9 minutes and nearly unanimous acclaim from critics, this is a non-competitive piece that is predicted to be a heavyweight contender for next year's film awards.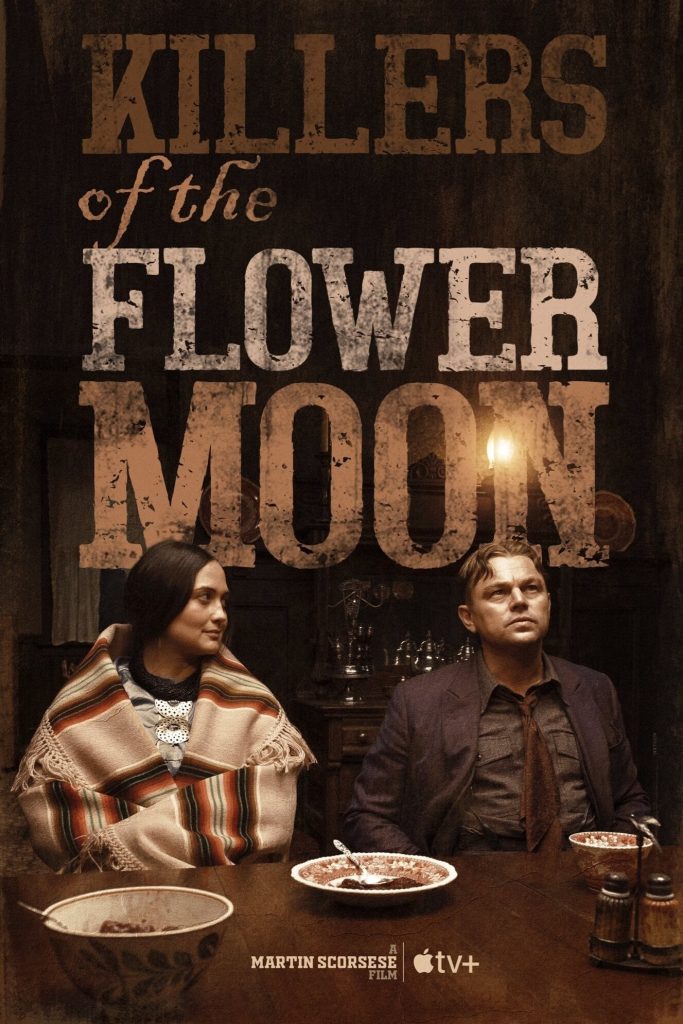 Adaptation Process:
Adapted from the non-fiction book of the same name by author David Grann (Vietnamese title: Vầng trăng máu), the film revolves around the character Ernest Burkhart (played by Leonardo DiCaprio) and Mollie (portrayed by Lily Gladstone). Returning from war, Ernest seeks a fresh start, and to achieve that, his uncle William Hale (portrayed by Robert De Niro) shows him the path to success through a marriage to Mollie, a native Osage.
Their marriage is not just about bringing stability to their new life but also securing a significant fortune, as the land of the Osage sits atop a highly valuable "black gold" mine. Marrying Mollie not only ensures a prosperous life but also a substantial inheritance. It is from these motives that hundreds of mysterious deaths among the Osage people continue to occur. But is their love solely driven by profit, devoid of emotions? Through the film adaptation, Martin Scorsese presents viewers with multifaceted issues, from love to betrayal, evoking distinct emotions in each individual.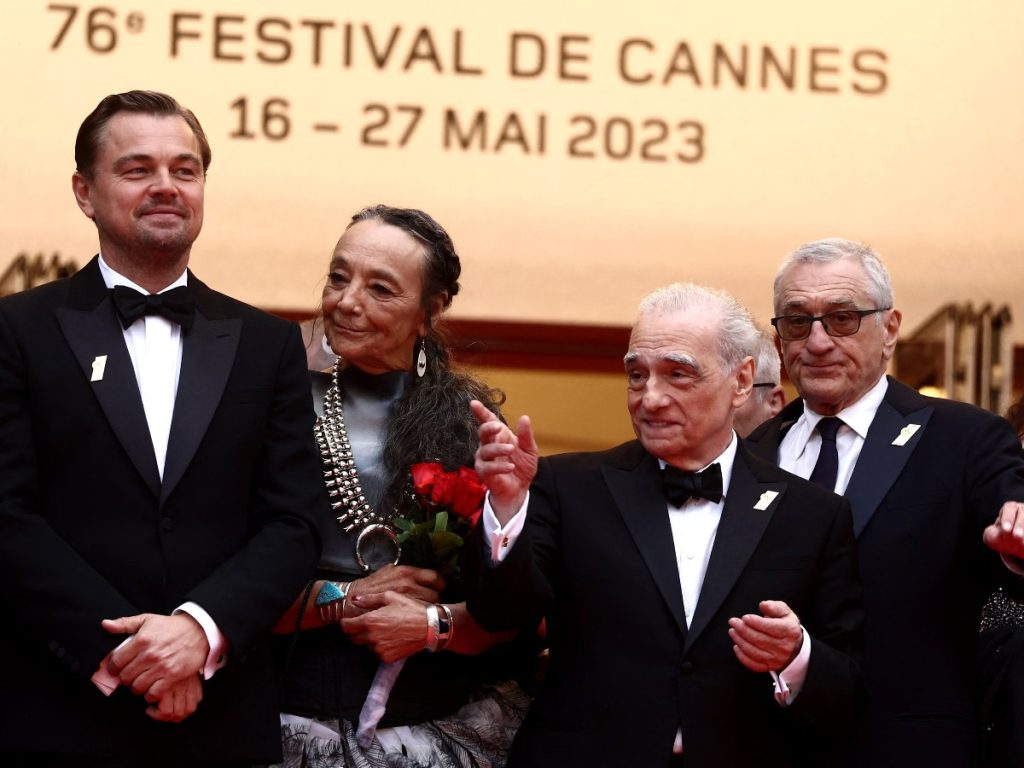 Martin Scorsese and casts of Killers of the Flower Moon in 76th Cannes Film Festival
In an interview with Deadline after the film's premiere, director Scorsese revealed that he had struggled with the adaptation for over two years without achieving significant results. During that time, he and screenwriter Eric Roth closely followed the original book, meaning they focused on the FBI organization, developing the main storyline from that perspective. However, the story had not yet taken a clear shape, and everything was "redeemed" when DiCaprio asked the question: "What is the central theme of this film?"
From that point on, all three of them explored the film from a different angle, which was the relationship between Ernest and Mollie. Their marriage represented a clash between two forces: the civilized world and the Osage native culture. "Killers of The Flower Moon" somewhat evokes thoughts of the Pocahontas story with certain improvements in the narrative. Through this approach to the subject matter, Scorsese was able to leverage his strengths, creating a story with depth and multiple layers.
The World of Culture:
Having worked for nearly six decades on many acclaimed works, Scorsese has always had the ability to perceive complexities in events. In this work, he delves into love, betrayal, and profound sacrifices.
Famous for his films about gangs and underground world battles, Martin Scorsese has left a deep mark on the audience with classics like "Taxi Driver" (1976), "Raging Bull" (1980), "Goodfellas" (1990), "The Departed" (2006), and more. However, he has consistently strived to expand his horizons and push his boundaries. Beyond this genre, Scorsese has also focused on art films, producing works that have made an impact such as "The Age of Innocence" (1993), "The Aviator" (2004), as well as documentary and biographical films.
The return to "Killers of the Flower Moon" marks the collaboration between director Martin Scorsese and two harmonious actors, Robert De Niro and Leonardo DiCaprio. Despite scheduling conflicts, they all came together to deliver a work that The Guardian describes as the best and most epic in Scorsese's six-decade-long dedication to cinema.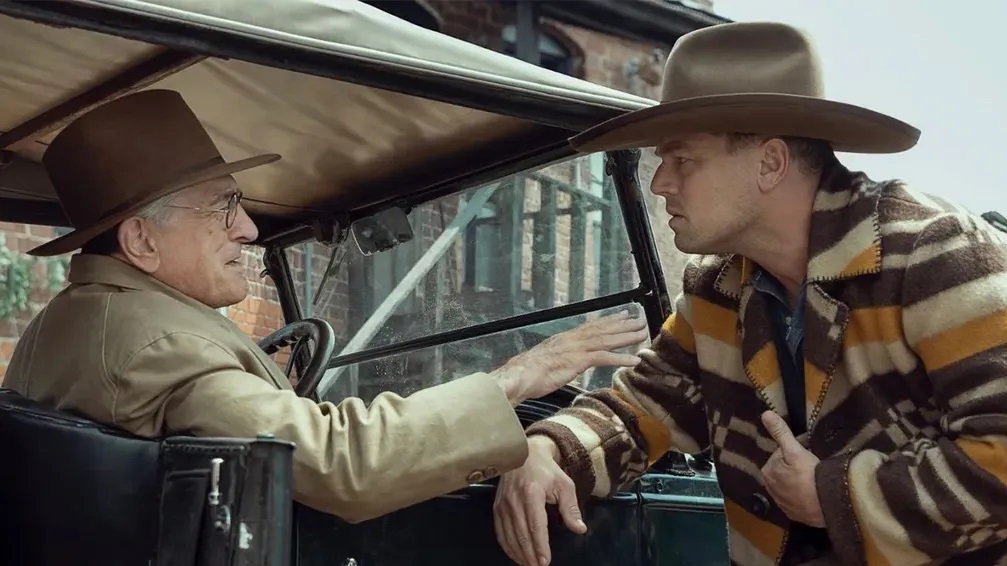 Robert De Niro and Leonardo DiCaprio reunited in "Killers of the Flower Moon."
If you watch the released trailer, those familiar with Scorsese's previous works will easily recognize his signature filmmaking elements: finely tuned camera angles with slow pacing that highlights the actors' emotional states. The trailer also unveils a completely mysterious series of events, sparking excitement with numerous questions waiting to be answered.
In addition to its elements of horror, mystery, and suspense that pique curiosity, the film also addresses contemporary issues such as racial discrimination, human behavior concerning traditional values, and more. "Killers of the Flower Moon" also stands out for its talented cast. Alongside the two already well-known actors, Brendan Fraser, the recent Oscar winner for his role in "The Whale," also joins the cast. Lily Gladstone, who portrays Mollie, is predicted to make waves in upcoming film awards.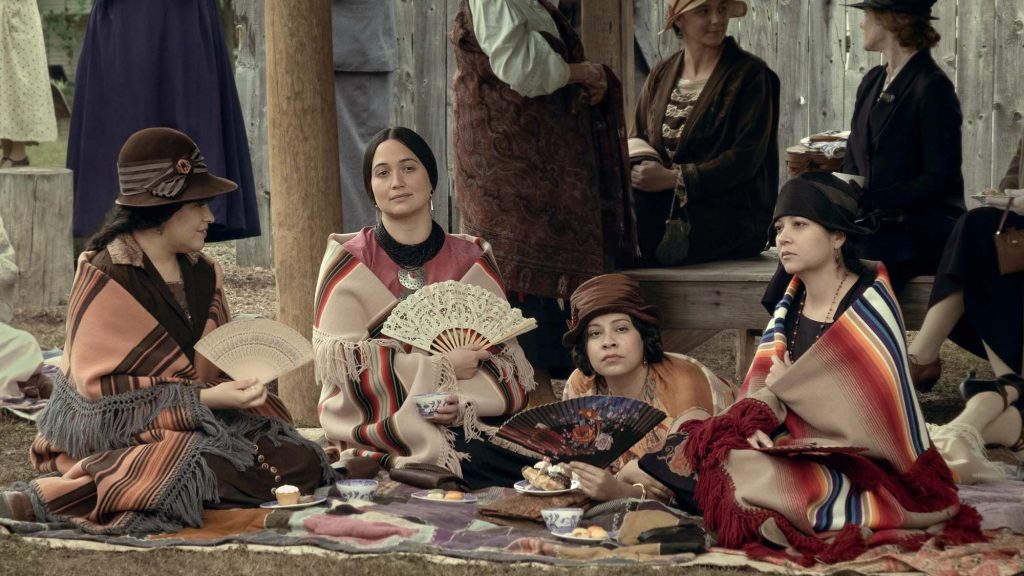 Lily Gladstone's role as Mollie came as a pleasant surprise to her. She had intended to enroll in a data analysis course as she hadn't received much attention in her previous acting attempts. Fortunately, Scorsese's casting invitation arrived just in time, leading to a fateful meeting. In terms of her heritage, Gladstone has relatively close ties to Native Americans. It can be said that Scorsese was very astute in his casting choices, making Lily Gladstone a suitable fit for the role of Mollie in "Killers of The Flower Moon."
Culture Clash:
As a work centered on culture and tradition, the relationship between the film crew and the Osage community plays an important role. According to director Martin Scorsese, he and his team had conversations and meals with the Osage people in Tulsa. Their hospitality left a deep impression on Scorsese. When they learned that the film would focus on Mollie and Ernest's relationship, the Osage people believed it would be a completely different work.
A representative of the Osage community, after the film's screening, revealed that both he and his community are very proud of Scorsese's new work. The film not only serves as a means for the American director to shed light on events that the world is still unaware of but also provides an opportunity for the Osage people to appear more prominently in the public eye. Additionally, during the production of "Killers of the Flower Moon," the Osage people took on various roles behind the camera, such as cinematography and costume preparation.
After competing at Cannes, the film will be commercially released for a short period before being exclusively available on the Apple TV+ platform, as part of a massive investment deal. Although Scorsese had previously expressed opposition to film streaming platforms, as he believed they contributed to the "commodification" of cinema, ironically, both of his recent films, "The Irishman" (2019) and "Killers of the Flower Moon," have received investments from these platforms—Netflix and now Apple TV+. This shows Scorsese's willingness to compromise on issues related to the investment and operation of film studios and promotion.
Through this film, Martin Scorsese successfully conveys the messages he has spent a lifetime pursuing: always look towards a better world, even after experiencing great tragedies. Learn to accept harsh truths to gain a deeper understanding of life and approach everything with openness and tolerance. It can be said that "Killers of the Flower Moon" is a promising and highly anticipated work, a formidable contender in the race for prestigious film awards, competing with outstanding works from renowned filmmakers like Wes Anderson and Christopher Nolan.