If you're a horror film enthusiast, you've likely heard of "Brahms: The Boy II" (2020). This is the sequel to "The Boy" (2016) and directed by William Brent Bell. Today, we will explore and evaluate this film to see if it's worth your time.
Plot Summary:
"Brahms: The Boy II" follows a family consisting of mother Liza (played by Katie Holmes), father Sean (played by Owain Yeoman), and their son Jude (played by Christopher Convery). They decide to move to a suburban house after a strange incident in their old home. There, Jude stumbles upon an eerie wooden doll named Brahms and quickly develops a special bond with it. However, Brahms is no ordinary doll, and peculiar events start to unfold as Jude begins to obey Brahms' rules.
Review:
Acting and Cast:
Katie Holmes portrays a worried mother excellently, showing the pressure of protecting her son. However, the performances of her and the main cast are not strong enough to elevate the value of this film.
Script and Storyline:
The film starts with a promising storyline but quickly falls into familiar and predictable horror tropes. The plot lacks suspense and engagement, and the ending may leave the audience feeling unsatisfied.
Technical and Music:
The technical aspects of the film are well executed in creating a dark and eerie atmosphere. Music also plays a crucial role in establishing the horror ambiance.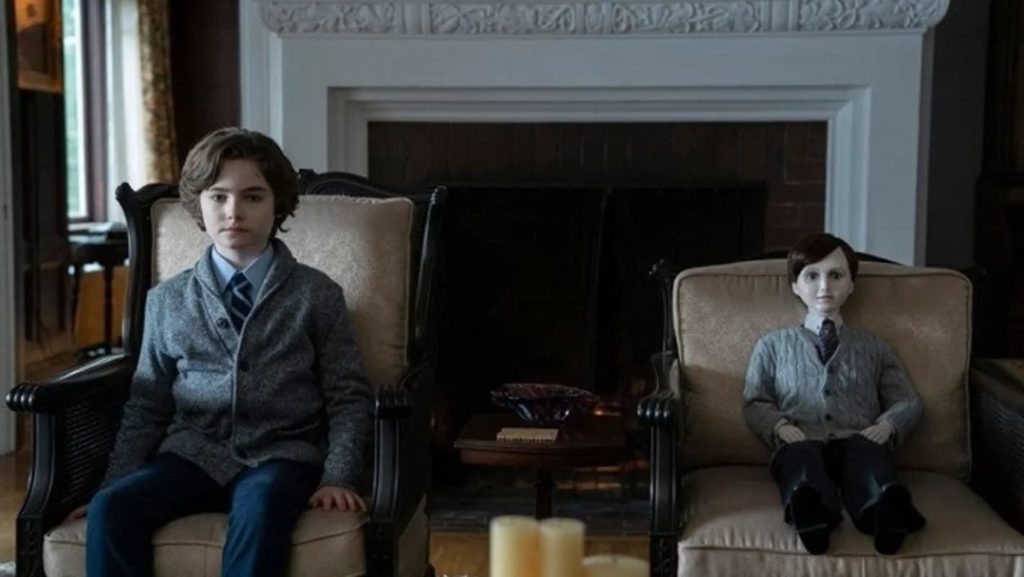 Conclusion:
"Brahms: The Boy II" may not meet the expectations of many horror enthusiasts. While it has some scary elements and dramatic scenes, the plot and acting are not strong enough to make the film stand out in the horror genre. If you are a fan of "The Boy" (2016), you may want to watch it to see the connection between the two parts, but if not, you might consider looking for another horror film to watch.
Have you seen "Brahms: The Boy II" yet? Please share your thoughts on the film in the comments below! IMDB