"Peter & The Wolf" (2023) is an animated adaptation of the classic tale that offers a fresh and imaginative take on Prokofiev's tale. This Irish short film, written and originally illustrated by U2's Bono with music and narration from his oldest friend Gavin Friday, presents a heartfelt tale with a lively ensemble rendition of the classic Prokofiev score.
Plot
The story follows a grieving 12-year-old Peter who is now in the care of his grandfather after enduring the loss of a parent. Upon hearing stories of a wolf on the loose, Peter decides to explore the vast meadow and forest nearby to try and find the wolf himself. Along the way, he encounters creatures who help him on his quest while contending with hunters aiming to win a prize for capturing the wolf.
Animation & Artwork
The animation is detailed and evocative, based on original illustrations by Bono. The characters are groovier, based on Bono's original illustrations, and have a modern feel. The film's use of miniature sets and 2D animation add to the visual depth.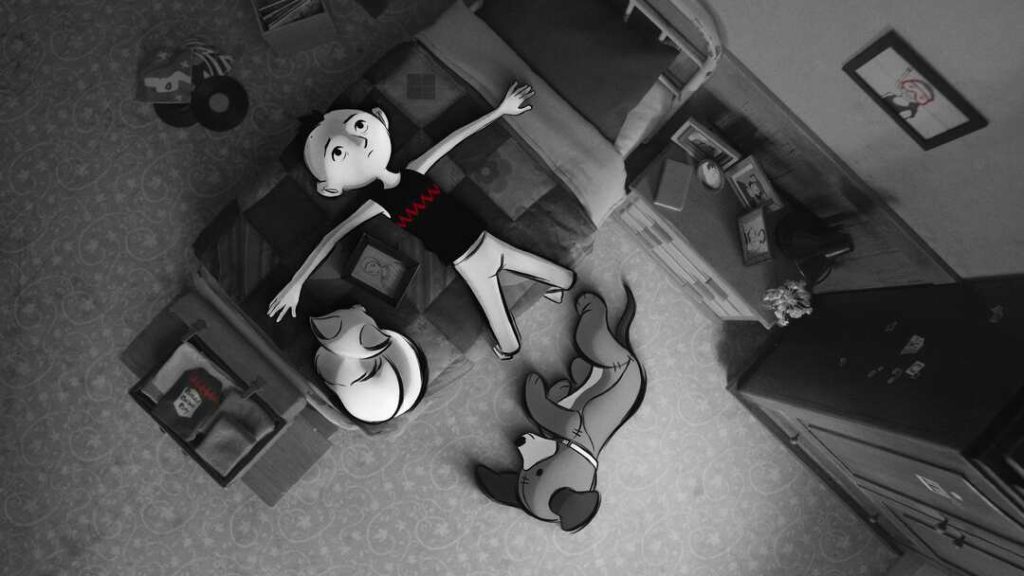 Music
The musical instrumentation is fresh and modern, but it's underused, with not much more to it than just the main theme repeated a bunch1.
Conclusion
This new version of "Peter & The Wolf" is indulgent and slight, but short and enjoyable. It manages to make something very old and familiar feel like something new. It offers an immediacy the story hasn't had before, lending it emotional weight. This technically attractive and artistic Irish short might help draw audiences with its unique charm.
Watch the trailer and learn about the movie at IMDB