In the world of cinema, there are films that are grand, epic, and filled with CGI spectacles, and then there are movies that captivate your heart with simplicity, warmth, and a touch of magic. "Miss Minoes" (2001), directed by Vincent Bal, belongs to the latter category. This Dutch family film, based on the beloved children's book "Minoes" by Annie M.G. Schmidt, is a delightful journey into the lives of a quirky journalist and a cat who miraculously transforms into a young woman. In this review, we'll explore the whimsical world of "Miss Minoes" and uncover why it's a hidden gem worth watching.
A Whisker of a Plot
The story of "Miss Minoes" centers around a cat named Minoes, who, after ingesting a mysterious substance, turns into a young woman named Minoes (played by the talented Carice van Houten). Minoes retains her feline instincts, allowing her to communicate with cats and gain exclusive insights into the town's secrets. She becomes an accidental journalist for a local newspaper, thanks to her unique perspective and remarkable ability to uncover the town's stories.
The film introduces us to Tibbe (Theo Maassen), an aspiring, introverted journalist who is struggling to find newsworthy stories. Minoes enters his life, bringing with her a flurry of cat-driven leads and a peculiar friendship that ultimately transforms both their lives.
Charming Characters
"Miss Minoes" boasts a cast of lovable characters, both human and feline. Carice van Houten shines as Minoes, capturing the essence of a cat perfectly while maintaining her human charm. Her expressions and body language, reminiscent of a cat, add an endearing quality to her character. Theo Maassen, as Tibbe, provides a heartfelt performance as the journalist who forms an unlikely bond with Minoes. The interactions between the two lead characters are heartwarming and filled with humor.
The supporting cast, including Sarah Bannier, as the persistent little girl who loves cats, and Jack Wouterse, as the pompous and egotistical newspaper editor, add depth to the story. The cats themselves, each with their own distinct personalities and quirks, become essential to the charm of the film.
Themes of Friendship and Belonging
"Miss Minoes" explores themes of friendship, belonging, and the power of embracing one's unique qualities. The film encourages viewers to appreciate the beauty in the ordinary, as well as the extraordinary, in everyday life. It's a heartwarming reminder that our differences can be our greatest strengths and that true friendships often arise from the unlikeliest of circumstances.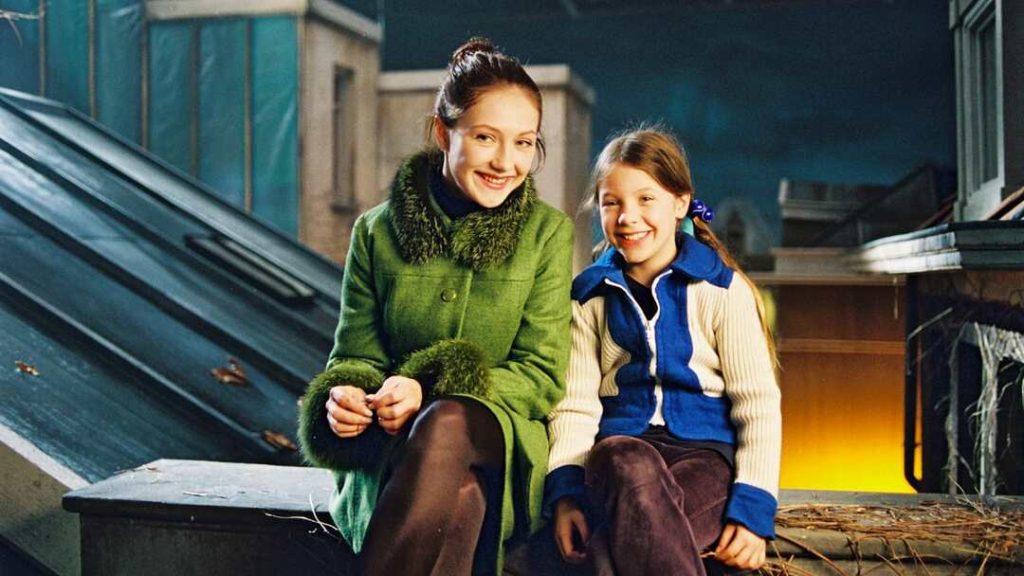 Whimsical and Well-Crafted
The film is whimsically shot, with a charming small-town setting that complements the narrative. The cinematography captures the essence of a quiet, picturesque Dutch village, providing a perfect backdrop to this quirky tale. The use of practical effects and real cats adds a layer of authenticity to the film, making Minoes' cat-like behavior all the more convincing.
The Verdict
"Miss Minoes" (2001) is a hidden gem that brings to life the magic of childhood imagination. With its delightful characters, heartwarming message, and a dash of feline charm, this Dutch film has the potential to captivate audiences of all ages. Its universal themes make it a heartwarming experience for families and cat lovers alike.
If you're looking for a charming, light-hearted film that celebrates the quirks and uniqueness of every individual, "Miss Minoes" is a purrfect choice. It's a heartwarming reminder that even in the most unexpected circumstances, friendship can bloom and, in the case of Minoes, cats can become the most trustworthy confidants.
So, grab a bowl of popcorn, curl up on the couch, and let "Miss Minoes" take you on a whimsical journey filled with laughter, friendship, and a sprinkle of feline magic.