Space Jam: A New Legacy (2021) is the long-awaited sequel to the 1996 classic Space Jam, which starred Michael Jordan and the Looney Tunes in a basketball game against alien invaders. This time, the basketball star is LeBron James, who teams up with Bugs Bunny and his friends to rescue his son from a rogue A.I. named Al G. Rhythm (Don Cheadle). The stakes are high, as the fate of the Looney Tunes and the entire Warner Bros. server-verse hangs in the balance.
The movie is a fun family adventure that pays homage to the original while also updating it for a new generation. The animation is impressive, blending 2D and 3D styles and showcasing a variety of Warner Bros. properties, from Harry Potter to The Matrix. The movie is full of references and cameos that will delight fans of pop culture, but it also has a heart and a message about being yourself and following your passion.
LeBron James does a decent job of playing himself, showing his charisma and humor as well as his basketball skills. He also has a good chemistry with his on-screen son, played by Cedric Joe, and the Looney Tunes, who are voiced by a talented cast of voice actors. Don Cheadle is the standout performer, playing the villainous Al G. Rhythm with flair and menace. He is a worthy adversary for LeBron and the Tunes, and he adds some depth to his character's motivation.
The movie is not without its flaws, however. It is too long, running for almost two hours, and it feels like a commercial for Warner Bros. at times. The plot is predictable and formulaic, and the jokes are not always funny. The movie also lacks the charm and originality of the first Space Jam, which had a simpler and more creative premise. The movie tries to do too much and ends up being a bit of a mess.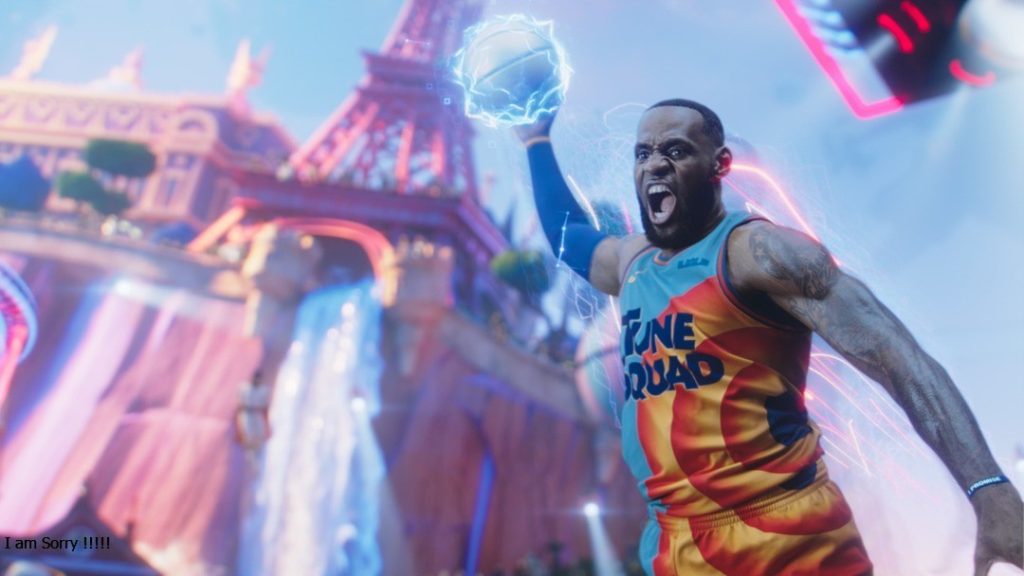 Space Jam: A New Legacy (2021) is a movie that will appeal to fans of LeBron James, the Looney Tunes, and Warner Bros. movies. It is a colorful and entertaining spectacle that offers some laughs and some excitement. It is not a masterpiece, but it is a decent sequel that delivers what it promises. If you are looking for a fun and family-friendly movie, you might want to check it out
You can watch the trailer here: Space Jam: A New Legacy (2021) – IMDb