Spider-Man: No Way Home (2021) is the third and final installment of the Spider-Man trilogy starring Tom Holland as the friendly neighborhood hero. The film is directed by Jon Watts and features a star-studded cast that includes Zendaya, Benedict Cumberbatch, Alfred Molina, Willem Dafoe, and many more. The film is also a crossover event that brings together characters and elements from the previous Spider-Man movies and the Marvel Cinematic Universe. But does it live up to the hype and expectations? Here is my review of Spider-Man: No Way Home.
The plot of the film picks up right after the end of Spider-Man: Far From Home, where Peter Parker's identity as Spider-Man was revealed to the world by Mysterio. Peter's life is turned upside down as he faces public scrutiny, legal troubles, and threats from his enemies. He seeks the help of Doctor Strange, who agrees to cast a spell that would make everyone forget that Peter is Spider-Man. However, the spell goes wrong and opens up cracks in the multiverse, allowing villains from other dimensions to enter Peter's world. Peter must now team up with Doctor Strange and his friends to stop these foes and restore the balance of reality.
Spider-Man: No Way Home is a fun, thrilling, and emotional ride that delivers on every level. The film is packed with action, humor, nostalgia, and surprises that will keep you on the edge of your seat. The film also pays homage to the previous Spider-Man films and their actors, creating a sense of continuity and fan service that is satisfying and respectful. The film also explores the themes of responsibility, sacrifice, friendship, and identity that are at the core of Spider-Man's character.
The performances in the film are excellent, especially from Tom Holland, who gives his best portrayal of Peter Parker/Spider-Man yet. He shows his range as an actor, conveying Peter's joy, pain, anger, and growth throughout the film. He also has great chemistry with Zendaya, who plays MJ, his love interest. Their relationship is sweet, funny, and realistic, and adds a lot of heart to the film. Benedict Cumberbatch is also great as Doctor Strange, who serves as a mentor and a foil to Peter. He brings his charisma and wit to the role, as well as his magic skills. The villains in the film are also well-done, with Alfred Molina and Willem Dafoe reprising their roles as Doc Ock and Green Goblin from the Sam Raimi films. They are menacing, complex, and sympathetic at times, making them more than just one-dimensional antagonists.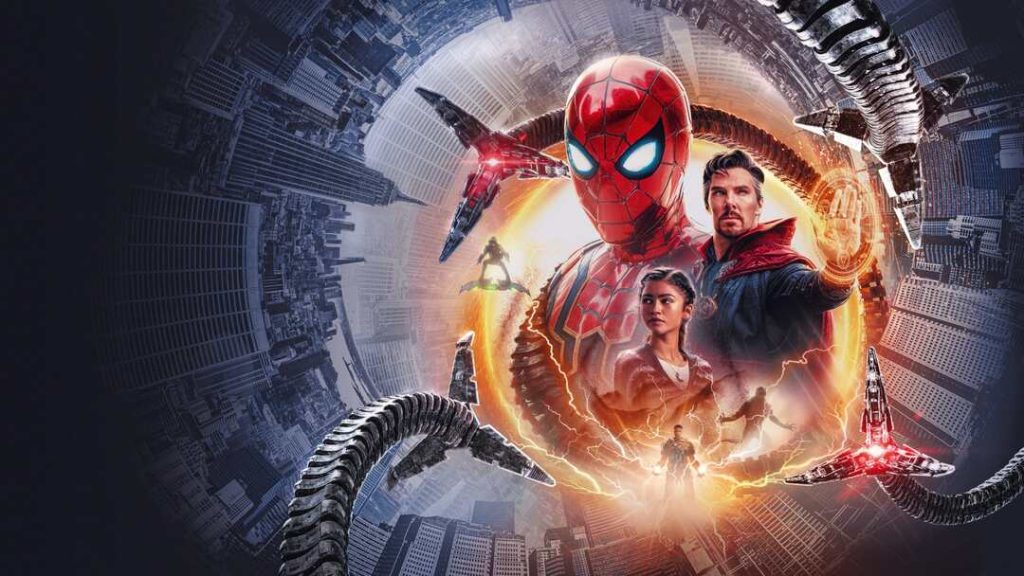 The film also has amazing visuals and effects that create a stunning spectacle on the screen. The action scenes are well-choreographed and exciting, showcasing Spider-Man's abilities and creativity in combat. The multiverse concept is also well-executed, creating a sense of wonder and mystery as different worlds collide. The film also has a lot of Easter eggs and references that will delight fans of Spider-Man and Marvel.
Spider-Man: No Way Home is not only the best Spider-Man film ever made, but also one of the best superhero films of all time. It is a perfect conclusion to Tom Holland's Spider-Man trilogy and a celebration of Spider-Man's legacy in cinema. It is a film that will make you laugh, cry, cheer, and gasp. It is a film that you will not want to miss.
You can watch the trailer for Spider-Man: No Way Home and check out its IMDB page here.