The Flash 2023 is the latest superhero movie from the DC Extended Universe, starring Ezra Miller as Barry Allen, the fastest man alive. The movie follows Barry as he travels back in time to prevent his mother's murder, but ends up creating a new reality where everything is different and dangerous. He must team up with an older Batman (Michael Keaton), a new Supergirl (Sasha Calle), and a reluctant General Zod (Michael Shannon) to restore the timeline and save the world.
The Flash is a fun and exciting movie that blends comedy, action, drama, and sci-fi elements. The movie has a lot of heart and humor, thanks to Miller's charismatic performance and the witty script by Christina Hodson. The movie also pays homage to the classic Superman movies, featuring a cameo by Christopher Reeve's son Will Reeve as a young Clark Kent. The movie also explores the concept of the multiverse, introducing different versions of familiar characters and surprising twists.
The movie is not without its flaws, however. Some of the CGI effects look cheap and inconsistent, especially in the final act where the Flash faces off against a giant cosmic wormhole. The movie also suffers from some pacing issues, as it tries to cram too much plot and fan service into its 144-minute runtime. Some of the characters are underdeveloped, such as Supergirl, who has little to do besides flying and punching. The movie also has some tonal shifts that can be jarring, such as a scene where Barry accidentally strips naked in front of Batman.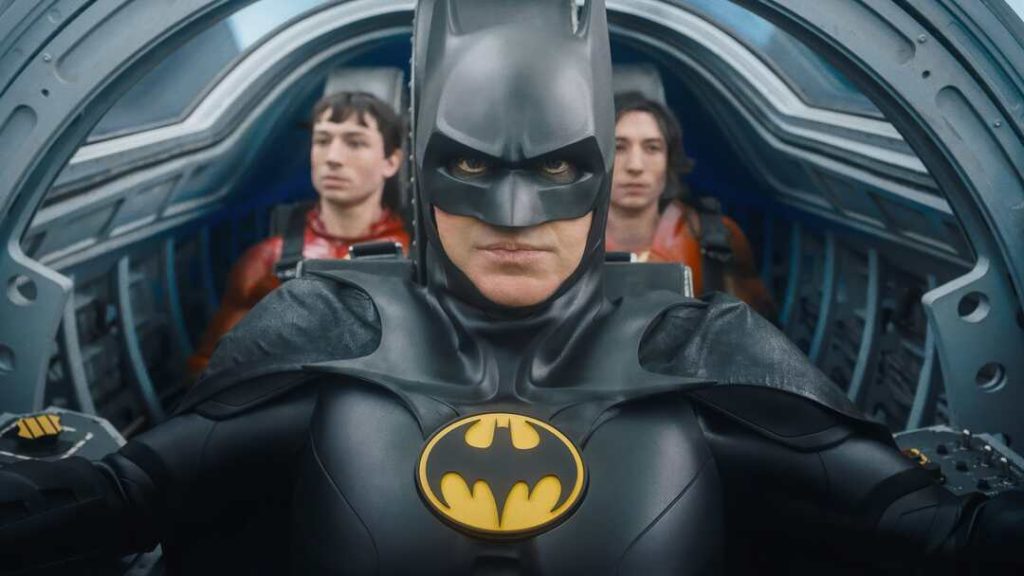 Overall, The Flash is a highly entertaining film that strikes a balance between emotional depth and nostalgia. While there are moments of uneven CGI and pacing, the movie shines as one of the most well-written and genuinely satisfying DCEU entries in a long time. Fans of the Flash and DC comics will enjoy this movie, as well as casual viewers who are looking for a fun and fast-paced adventure
You can watch the trailer for The Flash here
Its IMDB page here. I hope you like my blog post.