Characters like Chucky the killer doll and Leatherface, the chainsaw-wielding murderer, are familiar names in the slasher genre. Slasher is not an unfamiliar genre to hardcore horror film fans. The general formula of slasher films often revolves around hidden murderers donning masks, relentlessly hunting down and killing a group of teenagers, leaving only one survivor. From the old classics of the 80s and 90s to the modern releases, each era of the slasher genre has left an unforgettable mark on the audience. Who's your favorite masked murderer? Let's go through the most haunting names in the slasher horror film genre together.
10. Tiffany Valentine – Bride Of Chucky (1984)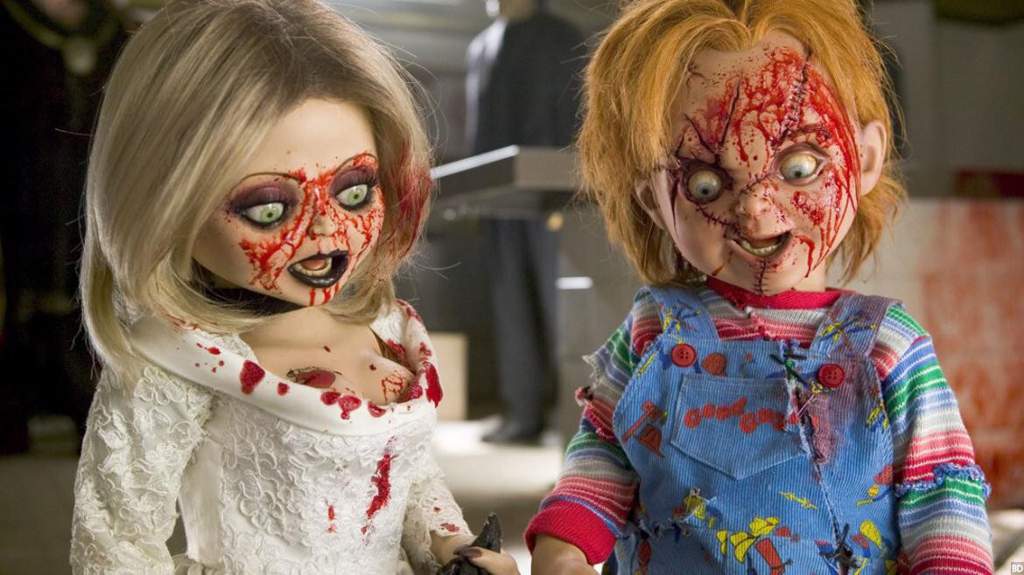 Murderous doll Tiffany | Photo: Universal
The fourth installment of the horror film series Child's Play, Bride Of Chucky, marks the appearance of Tiffany Valentine, the former lover of Charles Lee Ray before he became a doll. With a cruelty and violence no less than her partner Chucky, the doll lovers become the most beloved couple in the horror film genre.
9. Jigsaw – Saw (2004)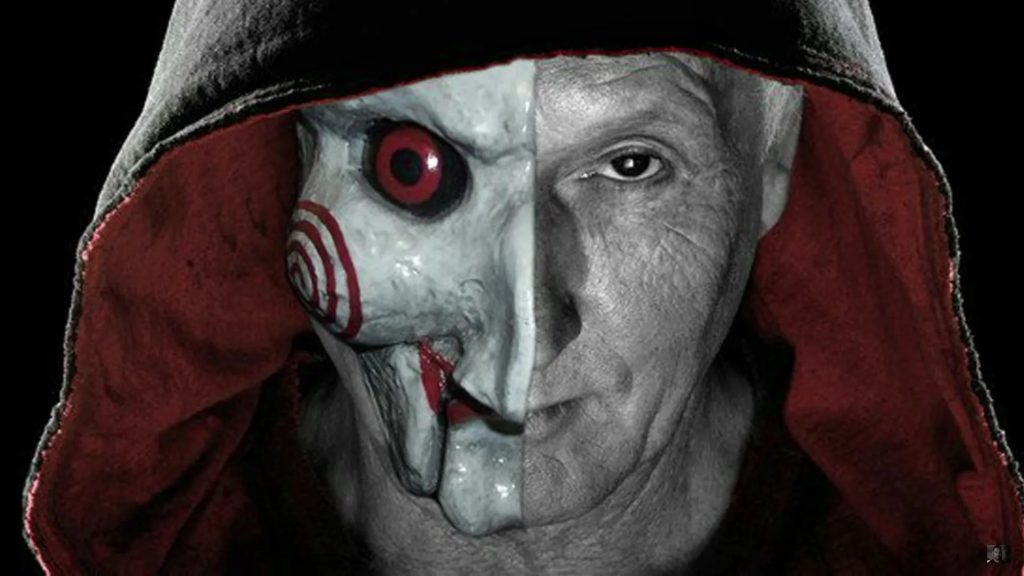 Mastermind Jigsaw | Photo: Lionsgate
Saw revolves around the deadly games of the masked killer Jigsaw. He traps players in situations where they must harm each other to have a chance of survival. What sets Saw apart from other slasher films is that Jigsaw himself doesn't directly kill anyone; he sits behind the scenes and enjoys the bloody spectacle.
8. Pearl – Pearl (2022)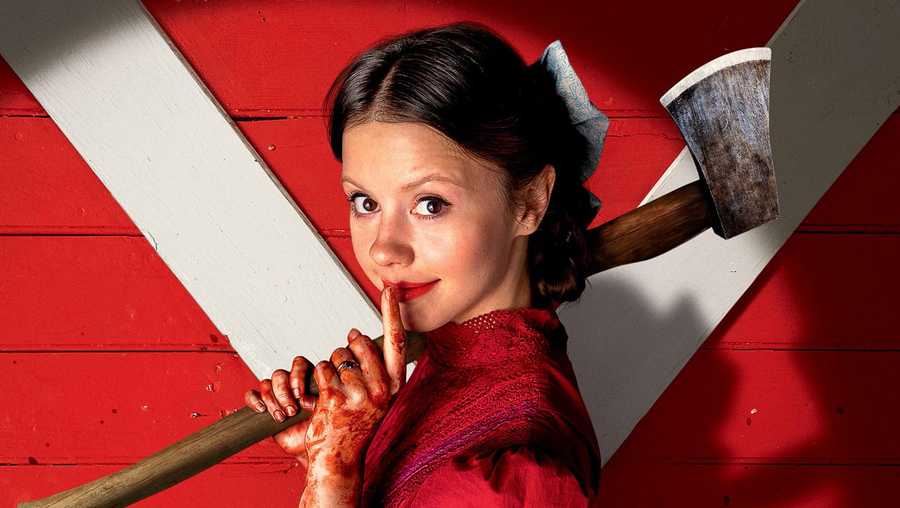 Dreamy girl Pearl | Photo: A24
Set in 1918, Pearl revolves around a young girl named Pearl (Mia Goth) living with her parents on a farm. She constantly dreams of a life of wealth and stardom. Once an opportunity arises, Pearl is willing to eliminate anyone who stands in her way.
7. Daniel Robitaille – Candyman (1992)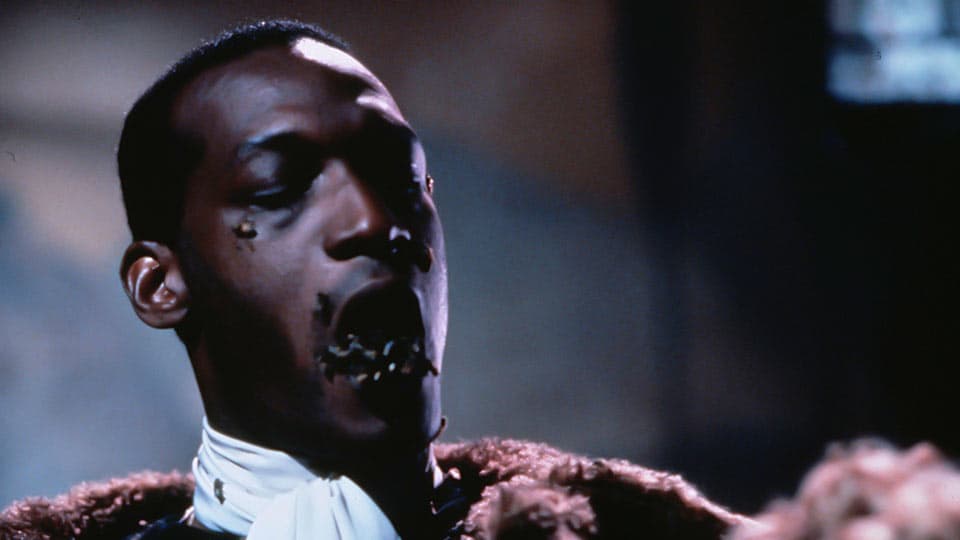 Candyman murderer | Photo: TriStar Pictures
Candyman follows the story of Helen, who summons the spirit of Candyman (Tony Todd) and pays a high price. Candyman is the embodiment of Daniel Robitaille, the son of a black slave who was unjustly killed for loving a white woman. Just by looking into a mirror and saying "Candyman" five times, this enigmatic murderer appears to pursue the summoner.
6. Ghostface — Scream (1996)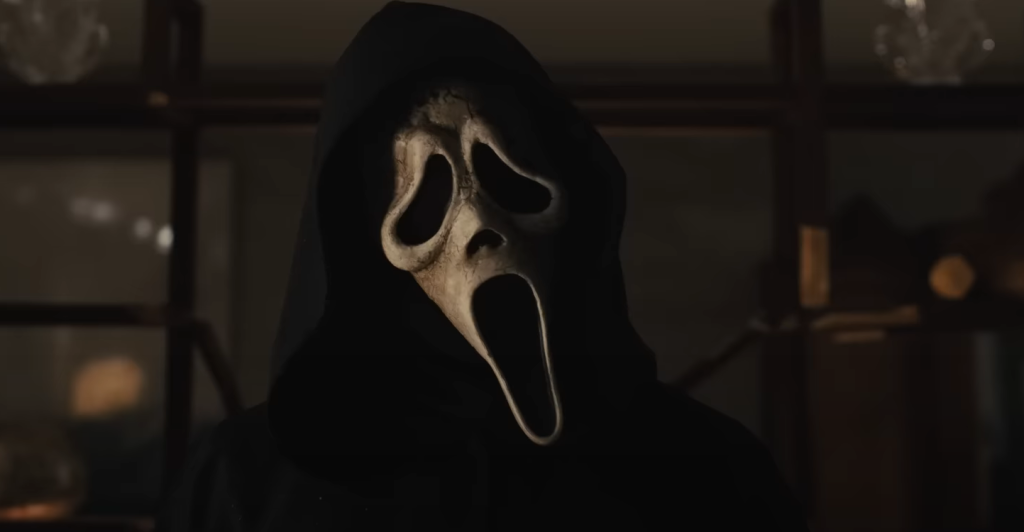 Masked behind Ghostface | Photo: Dimension Films
The Scream film series revolves around a killer in a black cloak and a Ghostface mask. He torments Sidney Prescott and her friends through meaningless phone calls. Everyone assumes it's a prank until Ghostface starts killing one by one.
5. Leatherface — The Texas Chain Saw Massacre (1974)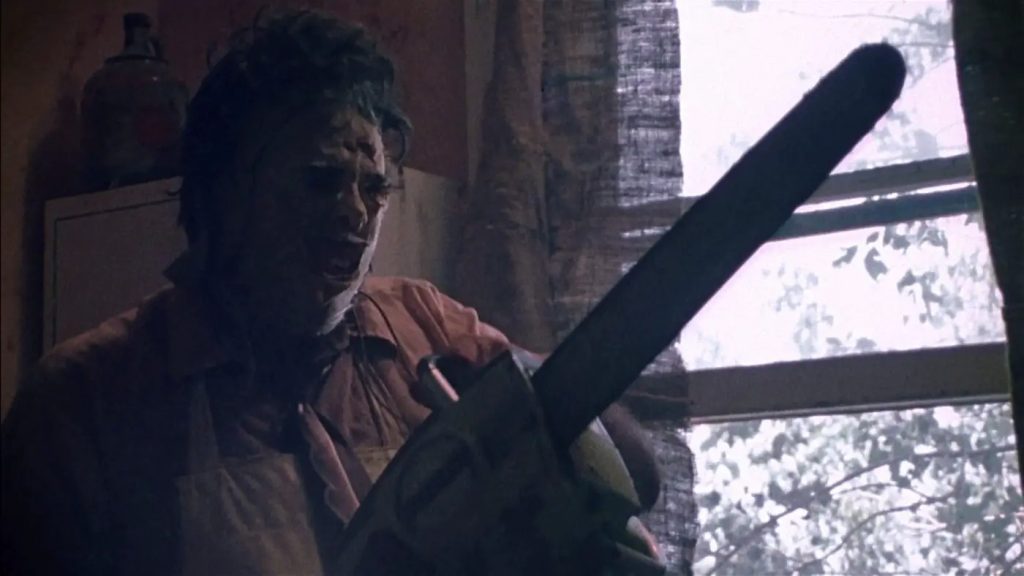 Chainsaw murderer Leatherface | Photo: Bryanston Distributing Company
With his signature chainsaw and a mask made of human skin, Leatherface wields the most deadly weapon among the masked murderers. The central character of The Texas Chain Saw Massacre series, Leatherface often chooses strangers as his prey, turning unfortunate visitors into sustenance for his family.
4. Charles Lee Ray/Chucky — Child's Play (1988)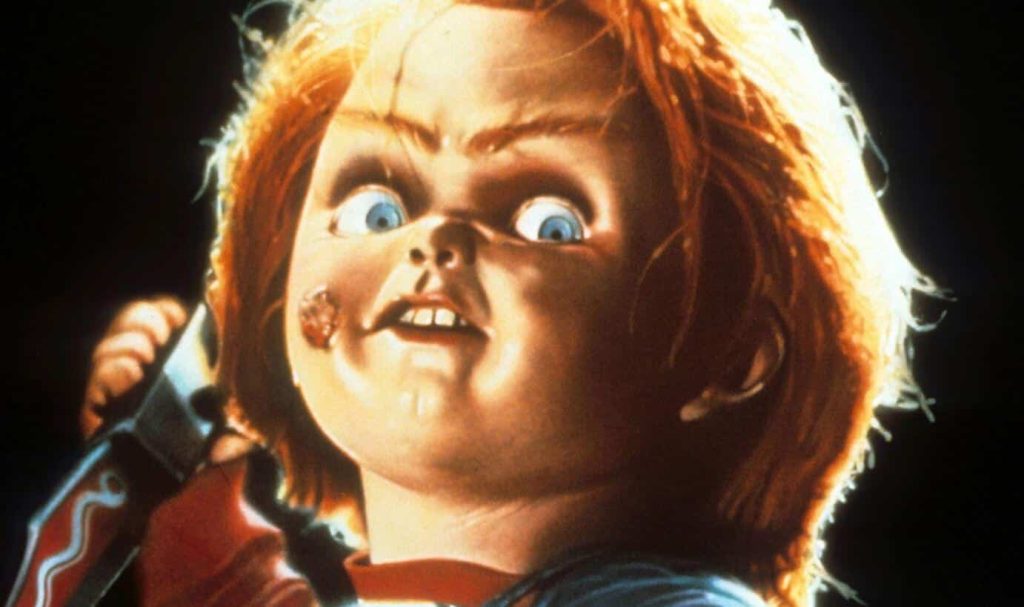 Chucky the killer doll | Photo: United Artists
After possessing the Chucky doll, the serial killer Charles Lee Ray becomes even more sinister. Ray seeks bodies to possess and eagerly awaits the day he can be reborn in a new vessel. Chucky appears throughout the 9 films in the Child's Play series and has a large fan base due to his comedic nature.
3. Norman Bates — Psycho (1960)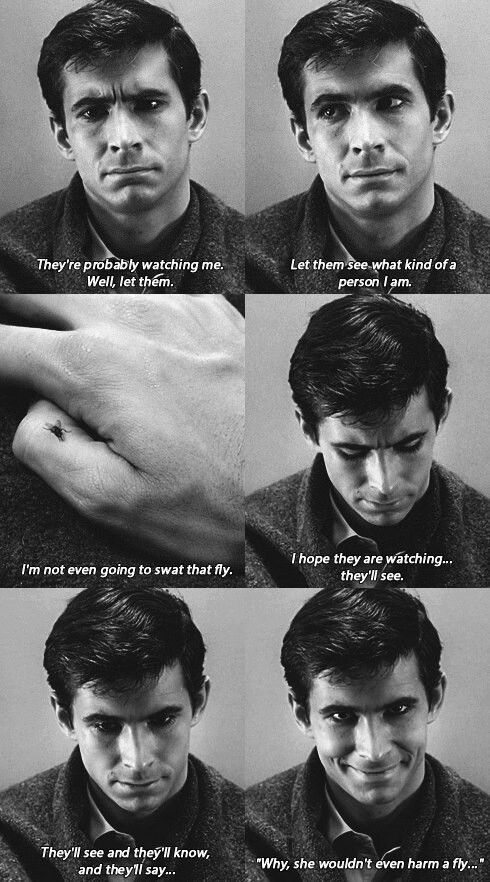 Deranged innkeeper Norman Bates | Photo: Paramount Pictures
Norman Bates, the innkeeper of Bates Motel, is a frail man with childhood traumas. However, behind his harmless exterior lies the face of a murderer. Norman Bates continuously hunts down anyone who visits his motel while disguised as his deceased mother. Based on the main character in the novel Psycho by Robert Block, Norman Bates stepped onto the screen and became immortal thanks to the hands of the "master of horror" Alfred Hitchcock.
2. Michael Myers — Halloween (1978)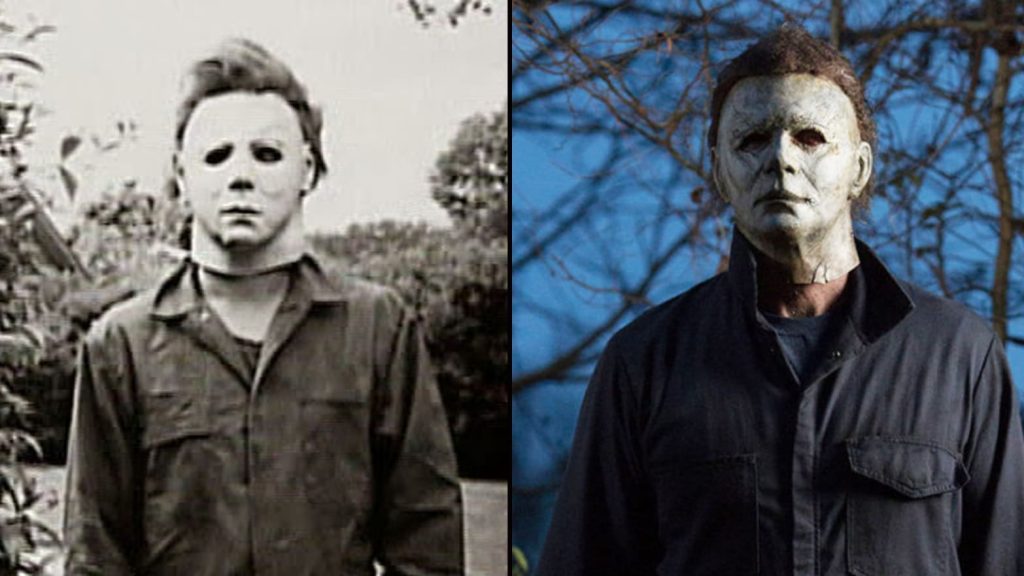 Halloween murderer Michael Myers | Photo: Compass International Pictures
Halloween revolves around Michael Myers, the villain who murdered his sister when he was a child. 15 years later, with no one to control him, Michael continues his killing spree on every Halloween. Whether it's Laurie Strode, his relentless adversary, or innocent people, Michael Myers is determined to pursue them to the end.
1. Freddy Krueger – A Nightmare On Elm Street (1984)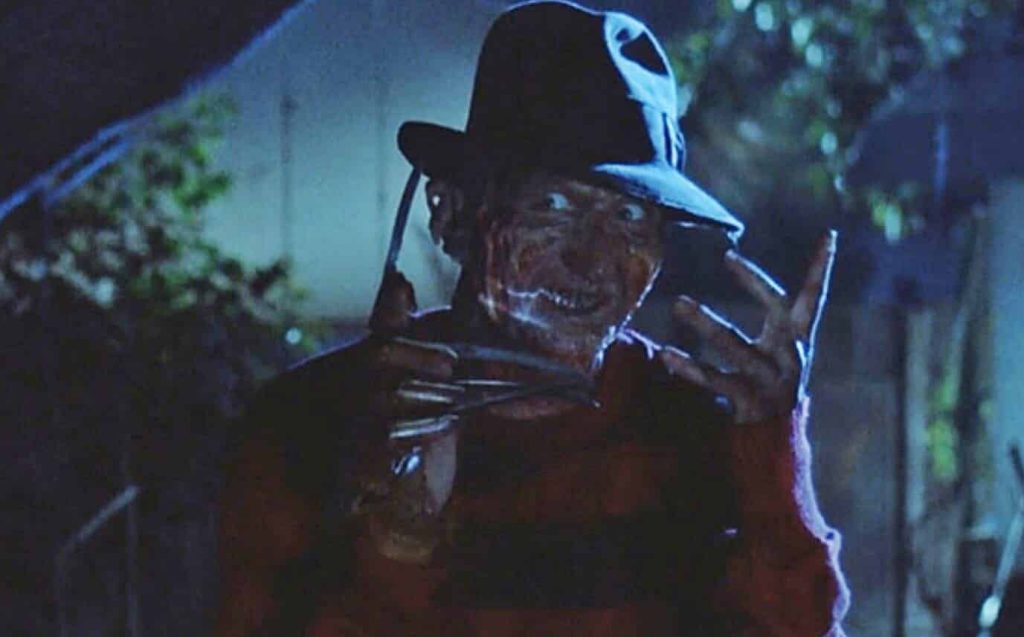 Nightmare-inducing Freddy Krueger | Photo: New Line Cinemas
A Nightmare On Elm Street revolves around a group of teenagers who share the same nightmare: being chased and killed by the murderer Freddy Krueger. With a disfigured appearance due to severe burns, Freddy Krueger has become a nightmare for children, forcing them to stay awake at night and remain vigilant. It's quite strange that a villain like Freddy Krueger is so beloved, but that's also a testament to Robert Englund's skillful portrayal. Just as viewers are terrified by Freddy's brutal torture, they burst into laughter at Robert Englund's smooth performance in the next moment.