Avatar, which introduced us to the alien world of Pandora and its blue-skinned inhabitants, the Na'vi. The first film was a groundbreaking achievement in visual effects and 3D technology, creating a stunning and immersive cinematic experience that captivated audiences worldwide. The sequel, however, fails to live up to the hype and expectations, delivering a dull and derivative story that wastes its potential and its budget.
The plot of Avatar: The Way of Water is set more than a decade after the events of the first film, and follows Jake Sully (Sam Worthington), a former human who is now a full-time Na'vi and lives with his mate Neytiri (Zoe Saldana) and their three children. Their peaceful life is disrupted when the evil Colonel Quaritch (Stephen Lang), who was killed in the first film but somehow resurrected as an avatar Na'vi, returns with a group of renegade soldiers to finish his mission of destroying Pandora and its resources. Jake and his family must flee from their home and seek refuge in the hidden underwater realms of Pandora, where they encounter new allies and enemies, as well as new wonders and dangers.
The biggest problem with Avatar: The Way of Water is that it lacks originality and creativity. The story is essentially a rehash of the first film, with the same themes of environmentalism, colonialism, spirituality, and family. The characters are bland and underdeveloped, with no memorable arcs or personalities. The dialogue is clunky and clichéd, filled with exposition and cheesy lines. The villains are cartoonish and one-dimensional, with no clear motivation or backstory. The film also tries to cram too much information and lore into its bloated runtime of over three hours, making it confusing and tedious to follow.
The only redeeming quality of Avatar: The Way of Water is its visual effects, which are indeed impressive and spectacular. Cameron has once again pushed the boundaries of technology, using high frame rate, 3D, motion capture, and underwater filming to create a vivid and realistic depiction of Pandora's aquatic ecosystems. The film showcases a variety of colorful and exotic creatures, plants, landscapes, and cultures that are breathtaking to behold. The action scenes are also well-executed and thrilling, especially the final battle that involves a massive sea monster.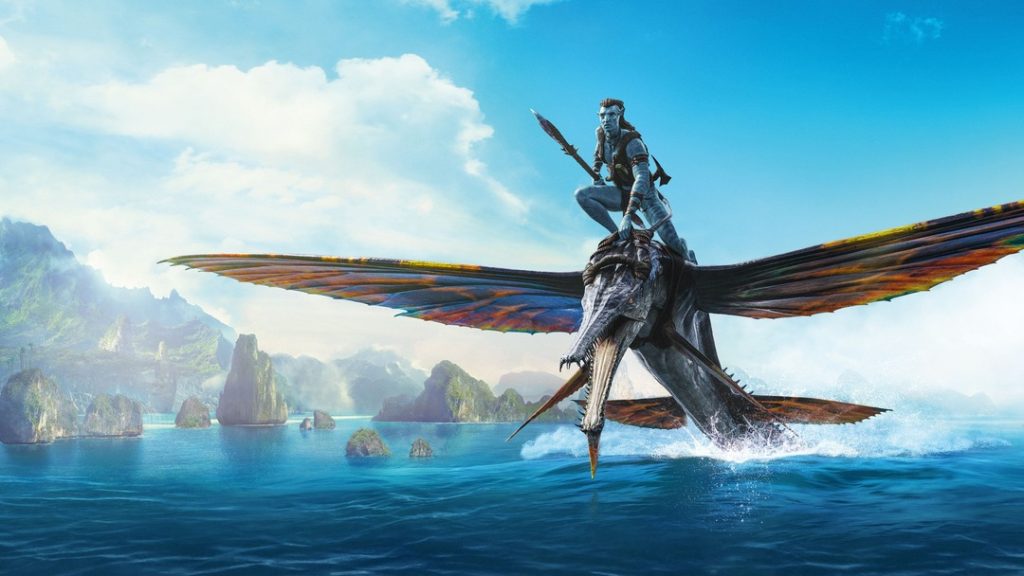 However, even the visual effects are not enough to save Avatar: The Way of Water from being a disappointment. The film feels like a soulless cash grab that relies on nostalgia and spectacle rather than substance and innovation. It does not offer anything new or meaningful to the Avatar franchise or to the sci-fi genre in general. It is a wasted opportunity that does not justify its long wait or its huge budget.
Avatar: The Way of Water is a soggy, twee, trillion-dollar screensaver that fails to recapture the magic and wonder of the first film. It is a letdown for fans and critics alike, who expected more from Cameron's visionary talent. It is not worth your time or money, unless you are a die-hard fan of Pandora or just want to see some pretty pictures on the big screen.
Visit its IMDB page here.