If you are looking for a movie that will make you feel the need for speed, look no further than Top Gun: Maverick, the long-awaited sequel to the 1986 classic Top Gun. Tom Cruise returns as Pete "Maverick" Mitchell, the legendary Navy pilot who is still flying high after more than 30 years of service. When he is assigned to train a new batch of Top Gun graduates for a top-secret mission, he meets Lt. Bradley "Rooster" Bradshaw (Miles Teller), the son of his late friend and wingman Goose. Together, they face an unknown enemy and their own personal demons, while pushing the limits of aviation.
Top Gun: Maverick is a thrilling and satisfying follow-up that pays homage to the original while also updating it for a modern audience. Director Joseph Kosinski, who previously worked with Cruise on Oblivion, delivers stunning aerial sequences that are breathtaking and realistic. The movie was shot using IMAX cameras and real fighter jets, with Cruise and the other actors performing their own stunts. The result is a visceral and immersive experience that puts you in the cockpit with the characters.
The movie also has a strong emotional core, thanks to the performances of Cruise and Teller. Cruise is as charismatic and charming as ever, but also shows a more vulnerable and reflective side of Maverick. He is haunted by his past and reluctant to move on with his life. Teller is equally impressive as Rooster, who struggles to live up to his father's legacy and prove himself to Maverick. The two actors have a great chemistry and a believable arc that culminates in a touching resolution.
The movie also features a stellar supporting cast, including Jennifer Connelly as Penny Benjamin, a single mother and bar owner who becomes Maverick's love interest; Jon Hamm as Vice Admiral Cyclone, a high-ranking officer who oversees the Top Gun program; Ed Harris as Rear Admiral Robby, Maverick's old friend and mentor; Glen Powell as Hangman, one of the Top Gun trainees; Lewis Pullman as Bob, another trainee who has a secret connection to Maverick; and Val Kilmer, who reprises his role as Tom "Iceman" Kazansky, Maverick's former rival and now ally.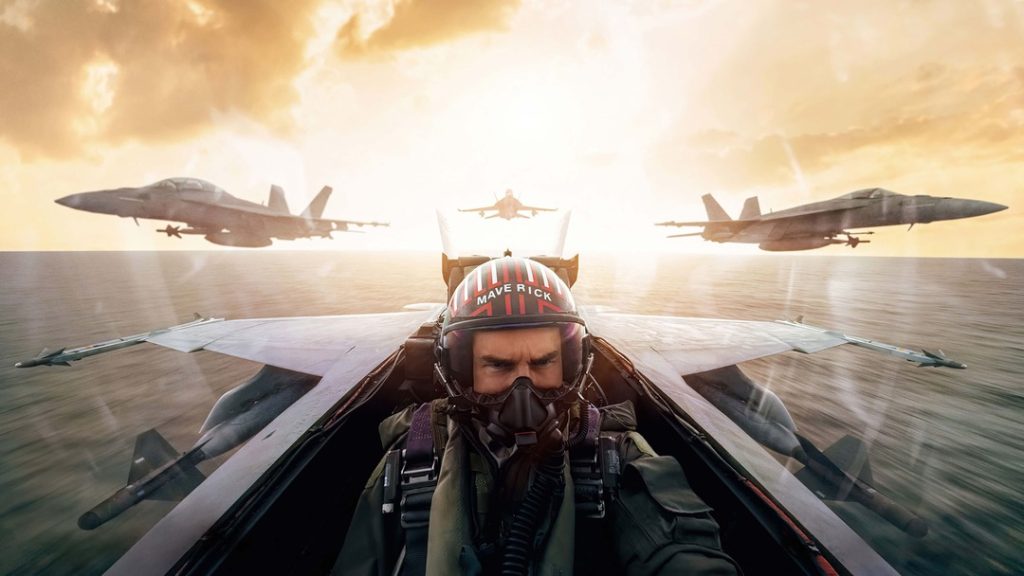 Top Gun: Maverick is a rare example of a sequel that surpasses its predecessor in wildly entertaining style. It is a must-see for fans of the original and anyone who enjoys some good old-fashioned action. It is also a fitting tribute to the late Tony Scott, who directed the first movie and was set to direct the sequel before his death in 2012. Top Gun: Maverick is not only one of the best movies of 2022, but also one of the most essential movies and TV shows of 2022.
You can watch the trailer for Top Gun: Maverick here and find more information about the movie on its IMDB page. The movie is now playing in theaters and streaming on Amazon Prime Video and Paramount Plus. Don't miss this high-flying adventure that will take your breath away!