The 2022 action-thriller film "Bullet Train" has taken the world by storm with its adrenaline-pumping premise and a star-studded cast. Directed by David Leitch, known for his work on "John Wick" and "Atomic Blonde," the movie promises a non-stop ride that leaves audiences on the edge of their seats. In this review, we'll take a closer look at what makes "Bullet Train" a thrilling cinematic experience.
Plot Summary: "Bullet Train" is based on the Japanese novel "Maria Beetle" by Kotaro Isaka and follows the story of a group of professional assassins, each with their own mysterious and dangerous pasts. They board a high-speed train in Tokyo, unaware that their missions are interconnected and their fates entwined. As the train hurtles towards its destination, the assassins must face their rivals and confront the chaos that unfolds inside the speeding bullet train.
The Cast: The film boasts a stellar ensemble cast, featuring Brad Pitt as Ladybug, the mysterious and enigmatic assassin at the center of the chaos. Joining him are Sandra Bullock, Joey King, Aaron Taylor-Johnson, Brian Tyree Henry, and many others, each delivering impressive performances that add depth to their respective characters. The chemistry between the cast members is palpable, enhancing the film's overall impact.
Action Sequences: As expected from David Leitch, "Bullet Train" is a feast for action enthusiasts. The fight choreography is impeccable, and the stunt work is awe-inspiring. The fight scenes within the confined space of the train are especially well-executed, creating a sense of claustrophobia and urgency that keeps the tension high. The director's signature style is evident in every frame, making for a visually striking movie.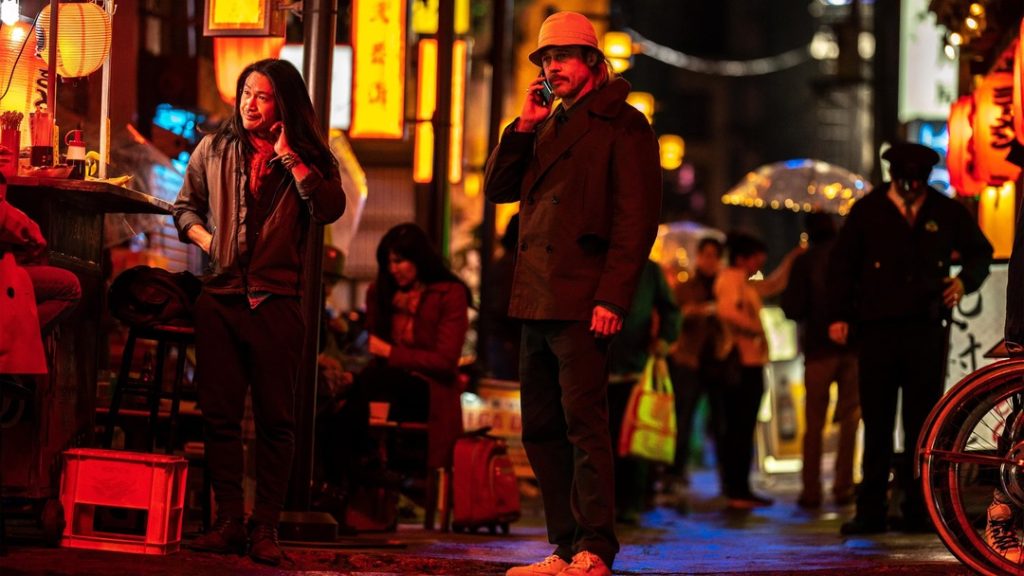 Humor and Wit: "Bullet Train" isn't all about fast-paced action; it also offers moments of humor and clever dialogue. Brad Pitt's performance as Ladybug adds a layer of wit and charm to the film. The banter and interactions between the assassins provide levity amidst the intense action, making it a well-rounded cinematic experience.
Mystery and Intrigue: The film is not just about bullets and brawls. It weaves a complex web of mysteries and hidden agendas that gradually unfold throughout the story. As the characters' backgrounds and motivations are revealed, the audience is drawn deeper into the narrative, adding an extra layer of intrigue.
Conclusion: "Bullet Train" is a high-octane thrill ride that doesn't miss a beat. With an exceptional cast, heart-pounding action sequences, moments of humor, and a labyrinth of mysteries, it keeps audiences engaged from start to finish. David Leitch's directorial prowess shines through, making this film a must-watch for action movie aficionados.
Bullet Train 2022 on IMDb
If you're looking for a rollercoaster of a movie that combines action, humor, and a touch of mystery, "Bullet Train" is well worth the ticket. Buckle up and prepare for a journey you won't soon forget.