It is not just a live-action adaptation of the iconic doll, but a meta-comedy that explores the meaning of identity, feminism, and happiness in a world that constantly tries to box us in. Directed by Greta Gerwig, who co-wrote the script with Noah Baumbach, the film stars Margot Robbie as Barbie, a cheerful and optimistic doll who lives in Barbieland, a perfect pink paradise where every problem has been solved by Barbie's example. However, when Barbie starts to feel dissatisfied with her life and develops flaws that make her unfit for Barbieland, she decides to venture into the real world, accompanied by her loyal but clueless boyfriend Ken (Ryan Gosling).
The film is a visual feast, with stunning production design and costume design that recreate various eras and styles of Barbie dolls. The cinematography by Rodrigo Prieto gives the film a glossy and vibrant look, while the soundtrack by Jon Brion features catchy pop songs and original compositions. The film also pays homage to various cinematic influences, such as 2001: A Space Odyssey, The Truman Show, The LEGO Movie, and Enchanted.
The film is also hilarious, with witty dialogue and clever jokes that poke fun at Barbie's history, culture, and stereotypes. The film does not shy away from addressing the criticisms and controversies that have surrounded Barbie over the years, such as her unrealistic body proportions, her role in shaping women's self-image, and her lack of diversity. The film also satirizes the corporate greed and consumerism that drive the toy industry, as well as the Hollywood system that tries to control creative expression.
However, the film is not just a parody or a critique. It is also a celebration of Barbie's legacy and impact. The film shows how Barbie has inspired generations of girls and women to pursue their dreams and passions, to be anything they want to be. The film also shows how Barbie has evolved and adapted to changing times and tastes, becoming more inclusive and diverse. The film ultimately delivers a message of empowerment and self-acceptance, encouraging us to embrace our flaws and uniqueness, and to find our own happiness.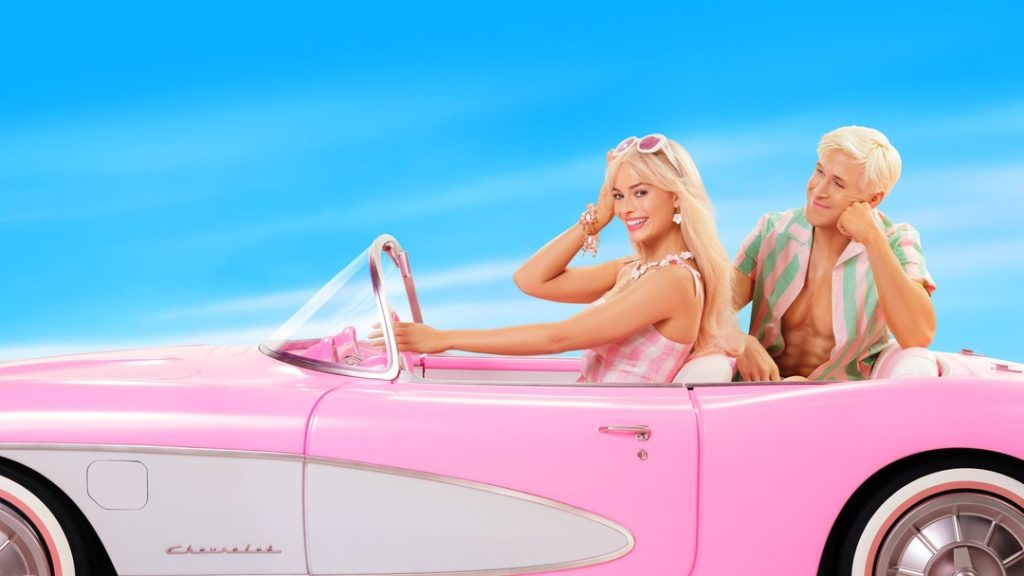 The film is anchored by a brilliant performance by Margot Robbie, who brings charm, charisma, and depth to her role as Barbie. Robbie manages to balance the comedy and the drama of her character's journey, making us laugh, cry, and root for her. Robbie also shows great chemistry with Ryan Gosling, who plays Ken with delicious vacuity and vulnerability. Gosling proves once again that he is a master of comedy, delivering some of the film's funniest lines and moments. The film also features a stellar supporting cast, including Kate McKinnon as Weird Barbie, Will Ferrell as Mattel's CEO, Helen Mirren as the narrator, Ariana Greenblatt as Sasha, a rebellious teenager who befriends Barbie in the real world, and many more.
Barbie (2023) is a film that surprises and delights. It is a film that transcends its source material and becomes something more. It is a film that challenges us to think differently about ourselves and our world. It is a film that makes us happy.
You can check out the IMDB page here.